Alicia Heath-Toby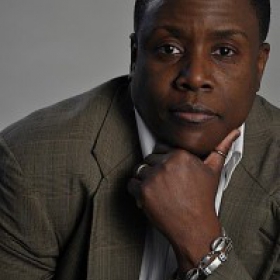 Interview Date(s):
Friday, May 13, 2016
,
Monday, May 23, 2016
,
Friday, January 27, 2017
Location:Rutgers University-Newark
Transcript(s):

Interview part 1
,

Interview part 2
,

Interview part 3
C. Alicia Heath-Toby resides in Newark, NJ with her wife, Saundra 'Honei'. She is the current board president of the Newark LGBTQ Community Center Board of Directors. In 1984 she received her Bachelor of Arts from the College of the Holy Cross. After leaving college, she was given the opportunity to work with a team of black doctors and community activists on addressing the HIV and AIDS crisis for Black Americans; this organization became known as the Black Leadership Commission on AIDS. In 1997, she joined Liberation In Truth Unity Fellowship Church (LITUFC) in Newark, NJ; a local church of the Unity Fellowship Church Movement (UFCM) where she served in the capacity of Assistant Pastor. In that same year, at the Gay Men's Health Crisis she worked as the Program Coordinator of the Lesbian AIDS Project (LAP), and co-wrote the project's first 'white' paper on lesbians and HIV. In 2002, Alicia and Saundra accepted the invitation to join Lambda Legal along with six other New Jersey couples in the historic lawsuit, Lewis vs. Harris; a case seeking the right to marry for same-sex couples in the state of New Jersey. For the next 5 years, she and her wife were committed to raising awareness of the importance of 'marriage' for same-sex couples and all the rights that come with it. Rev. Alicia received her certification as a Professional Life Coach and has a new coaching practice, Into Me I See Life Coaching; a work that brings her great joy as she journeys with folks in actualizing their greatest possibility.