QNOHP Team
Staff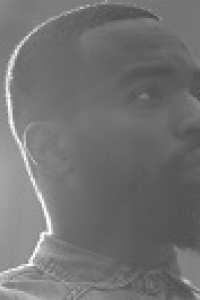 Darnell L. Moore
is a Senior Editor at 
MicNews
 and Co-Managing/Editor at 
The Feminist Wire
. Along with NFL player Wade Davis II, he co-founded 
YOU Belong
, a social good company focused on the development of diversity initiatives.  Darnell's advocacy centers on marginal identity, youth development and other social justice issues in the U.S. and abroad. He has led and participated in several critical dialogues including the 58th Session of the UN Commission on the Status of Women; the 50th Anniversary of the March on Washington National Panel on Race, Discrimination and Poverty, the 2012 Seminar on Debates on Religion and Sexuality at Harvard Divinity School, and as a member of the first U.S. delegation of LGBTQ leaders to Palestine in 2012. A prolific writer, Darnell has been published in various media outlets including 
MSNBC, The Guardian, Huffington Post, EBONY, The Advocate, OUT Magazine, Gawker, Truth Out, VICE, Guernica, Mondoweiss, Thought Catalog, Good Men Project and others, as well as numerous academic journals including QED: A Journal in GLBTQ World Making, Women Studies Quarterly, Ada: A Journal of Gender, New Media & Technology, Transforming Anthropology, Black Theology: An International Journal, and Harvard Journal of African American Policy
, among others.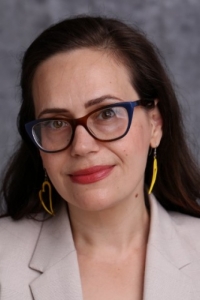 Mary Rizzo
is
Associate Professor of History at Rutgers University-Newark
. She also consults with nonprofit history and cultural organizations, including the Pew Center for Arts and Heritage, the Tuckerton Seaport, and the NJ State Museum. She comes to this position after a decade of working in public history and the public humanities in New Jersey. Her primary motivation has been helping small and medium-sized history, humanities, and cultural organizations build their capacity and professionalize so they can tell more inclusive stories that fully represent our communities. Projects along these lines include the 
Public History Boot Camp
 series at MARCH, the 
Telling Untold Histories
 unconference, and the 
Queer Newark Oral History Project
 to document the history of the LGBT community in Newark.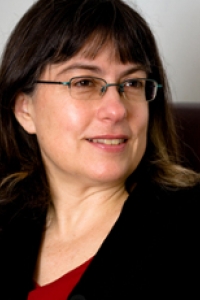 Beryl Satter is Professor of History at Rutgers University-Newark. Her book Family Properties: Race, Real Estate, and the Exploitation of Black Urban America (2009) won the Organization of American Historians' Liberty Legacy Award for best book in civil rights history and the Jewish Book Council's National Jewish Book Award in History. It was a finalist for the J. Anthony Lukas Book Prize, and for the Ron Ridenhouer Book Prize, awarded to "those that persevere in acts of truth-telling." Family Properties was also listed as among the top ten books of the year by several newspapers and magazines, including the New York Times and the Washington Post. In 2015, she won a Guggenheim Memorial Fellowship to work on her new book project, a history of a pioneering community development bank called ShoreBank. 
Kristyn Scorsone
(they/them) is a PhD candidate in the American Studies program at Rutgers University-Newark where they study LGBTQ+ history, African American women's history, urban history, and public history. Their forthcoming dissertation, 
A Way Out of No Way: The Labor and Activism of Black Queer and Transgender Women in Newark, New Jersey
, draws extensively on their research with Queer Newark as they examine black queer and transgender women's labor and related activism in Newark from the 1970s to the present. Since joining the Queer Newark Oral History Project in 2015 they have conducted over two dozen oral histories, given numerous talks, workshops, interviews, and presentations, designed and led Queer Newark walking tours, co-curated the 2017 traveling exhibit, 
At Home in Newark: Stories from the Queer Newark Oral History Project
, and produced and hosted the Queer Newark podcast. Their writing has appeared in
The Star-Ledger
, 
The Public Historian
, 
History@Work
, 
Notches
, 
Out History
, 
Out in New Jersey
, and 
Los Angeles Music Blog
. They will also have a chapter in the forthcoming anthology: 
Queer Newark: Stories of Resistance, Love, and Community. 
Twitter: @ykristyn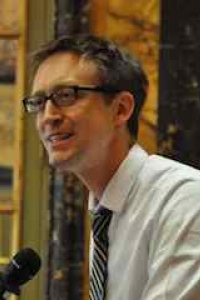 Timothy Stewart-Winter
is an associate professor of U.S. history. His first book,
Queer Clout: Chicago and the Rise of Gay Politics
 (Penn, 2016; paperback, August 2017), won the 2017 John Boswell Prize for the outstanding book in the field of LGBT history, awarded by the American Historical Association Committee on LGBT History. He is now working on the first book-length study of the scandal surrounding the 1964 arrest of White House aide Walter Jenkins on disorderly conduct charges. In 2017-2018, he is a visiting fellow at the Charles Warren Center for Studies in American History at Harvard University. He co-directs the 
Queer Newark Oral History Project
. Stewart-Winter's work has appeared in the Journal of American History, the 
Journal of Urban History, Gender & History
, and the Journal of the History of Sexuality. His essay "The Gay Rights President" is forthcoming in
The Presidency of Barack Obama: A First Historical Assessment
, edited by Julian Zelizer (Princeton, March 2018). He also writes regularly about LGBTQ politics and history for a wider audience, including op-eds in the
New York Times
, the
Los Angeles Times
, and the
Star-Ledger
 (N.J.), and commentaries in
Dissent
 and
Slate
. He has appeared on "
All Things Considered
" (NPR), and was interviewed about 
Queer Clout
 on "
Chicago Tonight
" (WTTW television) and "
Morning Drive
" (WBEZ radio). Stewart-Winter received his Ph.D. in history from the University of Chicago and his B.A. in history from Swarthmore College, and has received support from the Jacob K. Javits fellowship, the ACLS/Mellon foundation, the James C. Hormel fellowship, and the Lyndon B. Johnson Presidential Library. Follow him on Twitter: 
@timothysw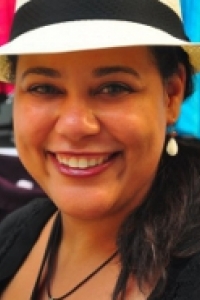 Christina R. Strasburger is Department Administrator for History and African American and African Studies at Rutgers University-Newark. She co-founded the Queer Newark Oral History Project and served on the advisory board for the traveling exhibit, At Home in Newark: Stories from the Queer Newark Oral History Project.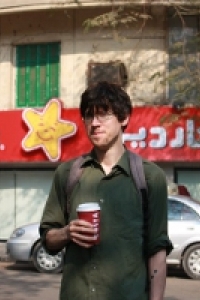 Whitney Strub
is Associate Professor of History and Director of Women's and Gender Studies at Rutgers University-Newark. His first book, 
Perversion for Profit: The Politics of Pornography and the Rise of the New Right
, was published by Columbia University Press in 2010. His second book, 
Obscenity Rules: Roth v. United States and the Long Struggle over Sexual Expression
 was published in 2013 by the University Press of Kansas. His articles on obscenity, pornography, and sexual politics have appeared in American Quarterly, Radical History Review, Journal of the History of Sexuality, Journal of Women's History, Salon, and Temple of Schlock, and he blogs about films shot in Newark and sexual politics at 
https://strublog.wordpress.com
.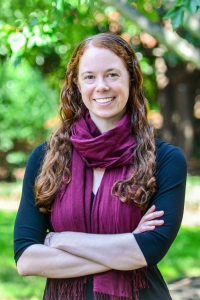 Erica Fugger
Erica Fugger (she/her) is an oral historian and peace educator based in the New York City area. She actively works with organizations, communities, and families to implement historical documentation and dialogue initiatives.  Erica previously managed Columbia University's
Center for Oral History Archives
and
Oral History MA
program, and served as an Alliance for Historical Dialogue and Accountability Fellow at the
Institute for the Study of Human Rights
. She also recently directed Washington College's World War II public memory program, the
National Home Front Project
, which collaborates with communities across the United States to document and preserve civilian experiences of the war.  Erica is continuing to explore the lasting impact of World War II through doctoral work in Rutgers University-Newark's American Studies PhD program. Her research builds upon foundations established through her MA degree in Oral History from Columbia University and her BA in History & German from Union College. Deepening her community-engaged practice, Erica currently serves as a graduate assistant for the Queer Newark Oral History Project.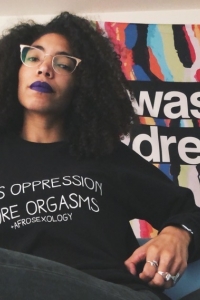 Dominique Rocker (sher / her / hers) is poet, writer, and first year Masters' student in the History Department at Rutgers University - Newark. Dominique earned a BA in Print Journalism from California State University, Fullerton in 2013 and an MA in African-American Studies from UCLA in 2020. Her previous research looked at the activism and resistance strategies of Black women in the Black Panther Party in Los Angeles, California and New Haven, Connecticut. This work focused on both narrative and erotic resistance via oral testimony and written poetry. In thinking about pleasure as a site of resistance for Black women, particularly as Black women also must negotiate a sexuality enmeshed with pain and trauma, Dominique's interests have shifted to questions about Black women in pornography in the digital age and the potential for centuring queer pleasure as a radical resistance site.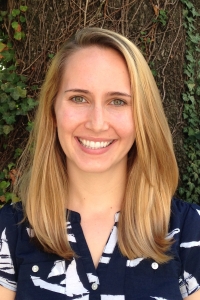 Brenann Sutter Brenann is a doctoral candidate in history at Rutgers University-New Brunswick. Her dissertation, "Consuming the Centerfold: Sexuality and the Fantasy of the American Good Life," explores the construction of sexual identities among marginalized groups in the second half of the twentieth century, as both consumerism and sexual expression increasingly become key privileges of American citizenship. As a researcher for Rutgers' Scarlet and Black Project, her work has appeared in Scarlet and Black, Volume I: Slavery and Dispossession in Rutgers History, and Scarlet and Black, Volume II: Constructing Race and Gender at Rutgers, 1865-1945. Most recently, she was an awardee of the New-York Historical Society's Andrew W. Mellon Foundation Predoctoral Award in Women's History.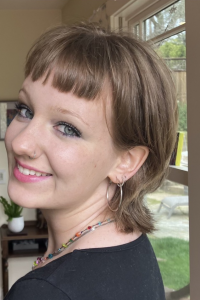 Paige Trapnell Paige Trapnell is a first-year student in the Rutgers-Newark history masters program. She is interested in queer and women's history in the United States.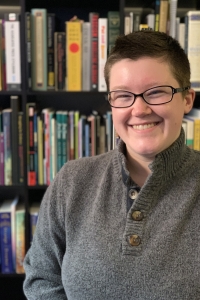 Moira Armstrong Moira Armstrong is a PhD student in American Studies at Rutgers University - Newark. They received a BA in English and history with a minor in LGBTQ studies from Kent State University in 2022 and an MA in gender, sexuality, and culture from Birkbeck, University of London in 2023. Additionally, for the past two years, they worked as a research assistant for Queer Pandemic, an oral history project collecting the stories of queer people in the United Kingdom during COVID-19. Their research interests include queer and disability studies, oral and public history, the COVID-19 pandemic, and asexuality and aromanticism.
Volunteers
Naomi Extra is a freelance writer, poet, and doctoral student in American Studies at Rutgers University-Newark. She is also a Cave Canem fellow and contributing writer to the publication, Weird Sister. You can find some of her writings in The Feminist Wire, Day One, Bitch, and Racialicious.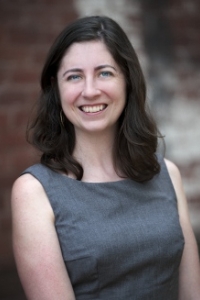 Alison Lefkovitz received her Ph.D. from the University of Chicago in 2010 and taught at Miami University before joining the federated department of history at Rutgers University-Newark and the New Jersey Institute of Technology. As an assistant professor of history at NJIT, she teaches U.S. history and runs the BA program in Law, Technology and Culture. She is currently completing revisions to her book manuscript, The Politics of Marriage in the Era of Women's Liberation. In it, she explores how legal and political agents worked the category of gender out of marriage, and how a host of lawmakers, judges, activists, and ordinary Americans subsequently struggled to redefine family and marriage without gender. She argues that eliminating the legal gendered roles of husband and wife ultimately helped both to transform the political economy and to produce a conservative backlash.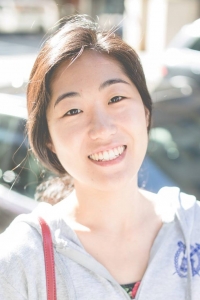 Mi Hyun Yoon is a doctoral student in the American Studies program at Rutgers University-Newark. She was one of five students selected for the 2017-2018 inaugural class of the Amiri Baraka Fellows Program at Rutgers University-Newark's Clement A. Price Institute on Ethnicity, Culture, and the Modern Experience.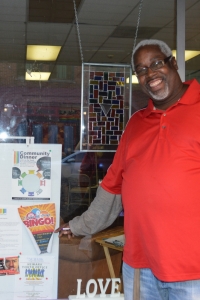 Aaron Frazier is a poet and writer. He self-published two chap books and writes for La Raine Magazine and several other local and national publications. He holds a BS in Urban Studies Policy from Saint Peters College in Jersey City and an Associates in Liberal Arts-Social Sciences from Essex County College. He is a community activist, the Mother of the House of Divine of Greater Newark, a volunteer for the Newark LBGTQ Community Center, a previous Coordinator of Project Fire II of El Club Del Barrio, and an active member of Hyacinth Cab and Thrive Role Model Story, a long term non progressor study participant with the National Institute for Health, and community activist.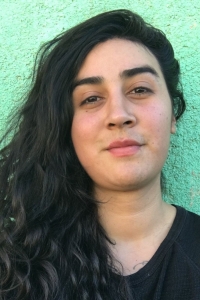 Esperanza O. Santos is a PhD graduate student in the American Studies Program at Rutgers University-Newark as a Presidential Graduate Fellow. Her topics of interest include: women of color feminisms, social movements, critical pedagogy, phenomenology, & decoloniality.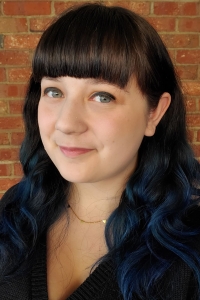 Isabella Sangaline
Isabella Sangaline is a graduate student in History at
Rutgers University - Newark
and received their Bachelor of Arts in Sociology and History from Drexel University in 2020. Their research focuses on examining sexuality and gender, focusing on how they interact with urban spaces.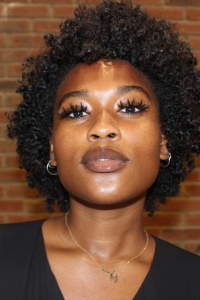 Jamisha/Jay Montague Jamisha/Jay Montague (she/her) is an educator, lover, poet, storyteller and writer.  She is extremely enthusiastic about amplifying marginalized voices in the media and does so with her Youtube channel, Muffled Voices, and her volunteer position here at the Queer Newark Oral History Project. She is on track to graduate with her undergraduate degree in African American Studies at Rutgers University-Newark in May 2022. She co-facilitated a college class with the associate dean of the Honors Living and Learning Community in the Spring of 2021 where she co-taught black feminist theory and lead dialogues about the film "Out in The Night." Queerness is a common theme in her work, and she strives to create a safe space for those desperately seeking community.