Aminah Washington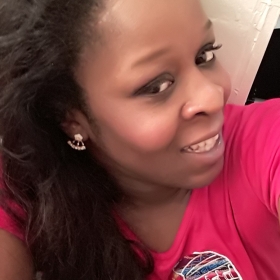 Interview Date(s):
Monday, April 24, 2017
Location:African American Office of Gay Concerns, Newark, NJ
Transcript(s):

transcript
Aminah Washington is an African American Trans woman, b.1986, born and raised in Newark, NJ.  She attended Malcolm X Shabazz High School and Peshine Ave Prep. She has been through more than most and is blessed to have the chance to learn and grow from her life experiences. She knows that regardless of her trials and tribulations she has come out on the other side strong and is still striving to make the best of her life.