Burley Tuggle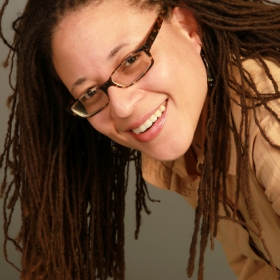 Interview Date(s):
Wednesday, November 9, 2016
Location:Rutgers University-Newark
Transcript(s):

transcript
Burley Tuggle completed her Masters in Urban Policy Analysis and Management in 1997 and officially began her professional career.  She has nearly 20 years of experience in the fields of Public Policy and Financial Management.  Over this period, Ms. Tuggle has held research, lobbying and fiscal management positions in private, government and not-for-profit organizations.  In her former position as a Budget Analyst with the New York City Office of Management and Budget (OMB), Ms. Tuggle worked on the team in charge of planning and monitoring the $1 billion expense budget for the New York City Fire Department (NYFD) and Emergency Medical Services (EMS).  She currently serves as a Financial Associate at MDRC, a non-profit social policy research organization.  In this capacity, Ms. Tuggle coordinates with senior-level research, administrative, development and fiscal staff members to manage the financial aspects of a diverse portfolio of social research projects, with budgets ranging from $50,000 to more than $56 million. 
 
Burley is a registered representative with Primerica Financial Services, Inc. and is licensed to do business in New York and New Jersey.  She is also the owner of Divino Enterprises, LLC a wine tasting education and consulting company based in New Jersey.  Divino Enterprises is the parent company of the Sipper's Delight Wine Tasting Social Club, a wine tasting and networking group for wine enthusiasts, which meets monthly at The Artisan Collective in downtown Newark, New Jersey.  Ms. Tuggle is a partner and one of the founding members of The Artisan Collective, a women-owned partnership comprised of three artisans and a wine lover.   
 
Ms. Tuggle is an active member and serves on the Board of Trustees at Unity Fellowship Church in Newark, New Jersey (UFC NewArk).  Burley has also volunteered with New York Cares, AIDS Walk NY (AWNY), African, Asian and Latina Lesbians United (AALLU) and the New York Heritage of Pride organizations and is a former member of the New York Road Runners Club. 
 
Burley moved from Harlem (NYC) to Newark, NJ in 2006.  She enjoys spending time with friends, family members and her significant other, playing soccer with co-workers, singing (especially at karaoke), dancing and fine dining.  Ms. Tuggle plans to continue sharing her time and talents with her church and other community groups in the NY/NJ Metro Area whenever she can be of service.