Donald Ransom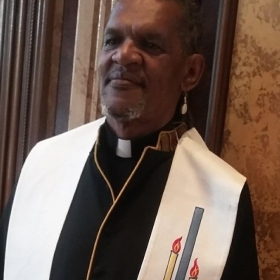 Interview Date(s):
Saturday, December 22, 2018
,
Wednesday, December 8, 2021
Location:Zoom
Transcript(s):

transcript for interview 1
,

transcript for interview 2
Since arriving in Newark in the early 1980s, Rev. Don Ransom has worked in the fields of substance abuse and recovery, as well as HIV prevention and education. A central figure in Newark AIDS activism, he was involved with James Credle and others in the pioneering Fire Ball programs of the early 1990s, a member of the city's first HIV planning council, and remains active with NJCRI and other organizations. As well, he serves as senior reverend at the Unity Fellowship Church NewArk. 

In his oral history interviews, Rev. Ransom talks about queer Newark nightlife, AIDS activism, his own recovery and life with HIV, the importance of affirmative religious spaces, and life in the years of Donald Trump and COVID-19.