Gail Malmgreen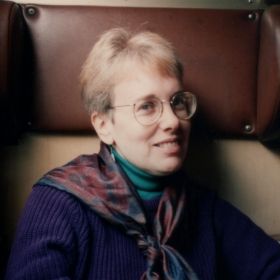 Interview Date(s):
Thursday, November 30, 2017
Location:
Transcript(s):

transcript
Gail Malmgreen (b.1942) grew up mostly in Weequahic, where her parents were active in Left politics. After attending Swarthmore, the University of Rhode Island, Indiana University, and Columbia University, Gail held a variety of archival and academic appointments, including serving as associate editor of the Eugene V. Debs Papers, visiting lecturer at Harvard, and associate head for archival collections at New York University's Tamiment Library/Robert F. Wagner Labor Archives. She has published in labor history and women's history, has spearheaded several oral history projects, and is the founder and project director of the
Newark Archives Project
, established in 2010.
In this oral history, Gail speaks not as a member of the LGBTQ community but an intimate witness, dating back to childhood memories of queer Newark life in the 1940s around her family's social circles and the Newark Public Library, though her decades-long friendship with leftist activist Derek Winans and her role in helping to archive LGBTQ Newark history.