Gary Paul Wright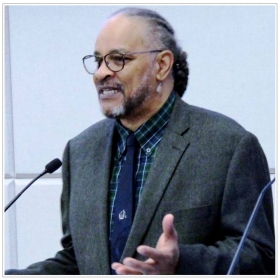 Interview Date(s):
Friday, February 26, 2016
Location:Newark, NJ
Transcript(s):

transcript
Gary Paul Wright
is the Founder and Executive Director of the African American Office of Gay Concerns.  He is very active within the LGBTQ community in Newark, New Jersey, where he  served two 3-year terms as a Charter Member of the City of Newark's Lesbian, Gay, Bisexual, Transgender and Questioning (LGBTQ) Mayoral Advisory Commission (through July, 2014).  He was appointed to the Essex County Executive's LGBTQ Advisory Board in 2011, and is currently serving a second three-year term as well.  Gary Paul also served as a Charter Board Member of the newly established Newark LGBTQ Community Center.   
With respect to his work in HIV/AIDS, he has been, in his own words, "giving out condoms for almost thirty years."  He began volunteering for Gay Men's Health Crisis (GMHC) in 1985 and joined the staff in 1986.  He was the creator of GMHC's House of Latex, which just celebrated 24 years of providing HIV prevention information, services and outreach to the "Ballroom" and "House" community.  After leaving GMHC, he worked for three years at amfAR, the American Foundation for AIDS Research.  Soon after, he began his work in New Jersey with the New Jersey AIDS Education and Training Center at the University of Medicine and Dentistry of New Jersey (UMDNJ).  
In 2000, Mr. Wright and several friends literally sat around his kitchen table to found and create the African American Office of Gay Concerns (AAOGC).  Within two years, the organization received funding from the New Jersey Department of Health to provide HIV prevention services to gay and bisexual men of color.  After opening their doors in March, 2002, the AAOGC soon became a significant source for the LGBTQ community.  Soon after, there was an influx of questioning youths, especially male-to-female transgender clients.  As a result, the agency created its own transgender peer advocacy program, entitled T.G.I.F.—Thank Goodness I'm Fabulous, the only state-funded program specifically designed to recruit and retain transgender women of color in HIV prevention.  
Mr. Wright states that the highlight of his career in providing HIV prevention services was the creation of the
Status Is Everything HIV Testing Campaign
.  With funds from the CDC and the NJDOH, the campaign united traditional advertising, including print and transit ads, with social media, using platforms such as Facebook, Twitter, and even YouTube videos, directed specifically at the LGBTQ community.  As a result, Mr. Wright was able to present the campaign as a Poster Presentation at the XVIII International AIDS Conference in Vienna, Austria, in 2010.  
In 2014 he was elected to serve a two-year term as Chair of the New Jersey HIV Planning Group (NJHPG).   He had previously served two terms as the Vice-Chair, as well as Chair of the Gay, Bisexual and Men who have Sex with Men (MSM) Workgroup, and he is a member of the Governance and Executive Committees.  He also continues to be a member in good standing of the New Jersey Governor's Advisory Council on HIV/AIDS and Other Blood-borne Pathogens (GAC), and is currently a member of the Board of Trustees for Broadway House for Continuing Care, in Newark.  Nationally, he serves on the National Advisory Board for the YMSM+LGBT Center of Excellence.  
His agency, the AAOGC, is dedicated to serving as a resource and safe space for the LGBTQ community in and around the greater Newark area.  They are a now state-approved HIV Rapid Testing site, having received licensing through the Rutgers-Robert Wood Johnson Medical School.  Additional HIV prevention and intervention programs include
Many Men, Many Voices
for gay, bisexual and other men who have sex with men, and
SISTA-T
for young, male-to-female transgenders of color.  The AAOGC was one of several organizations honored in 2014 by the New Jersey Senate and General Assembly with a Joint Legislative Resolution.  
Gary Paul and his partner of 25 years, Peter Oates, a Nurse Practitioner with Rutgers School of Nursing/FXB Center, live in South Orange, with their three dogs, Chica Marie, Chynna May and Caesar Milano.  They were officially married on World AIDS Day, December 1, 2013, in the small chapel at Broadway House for Continuing Care.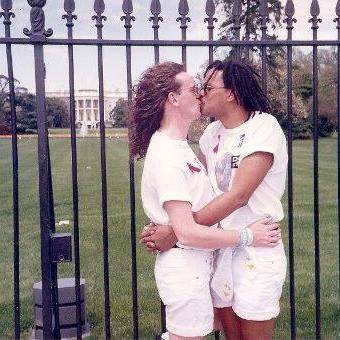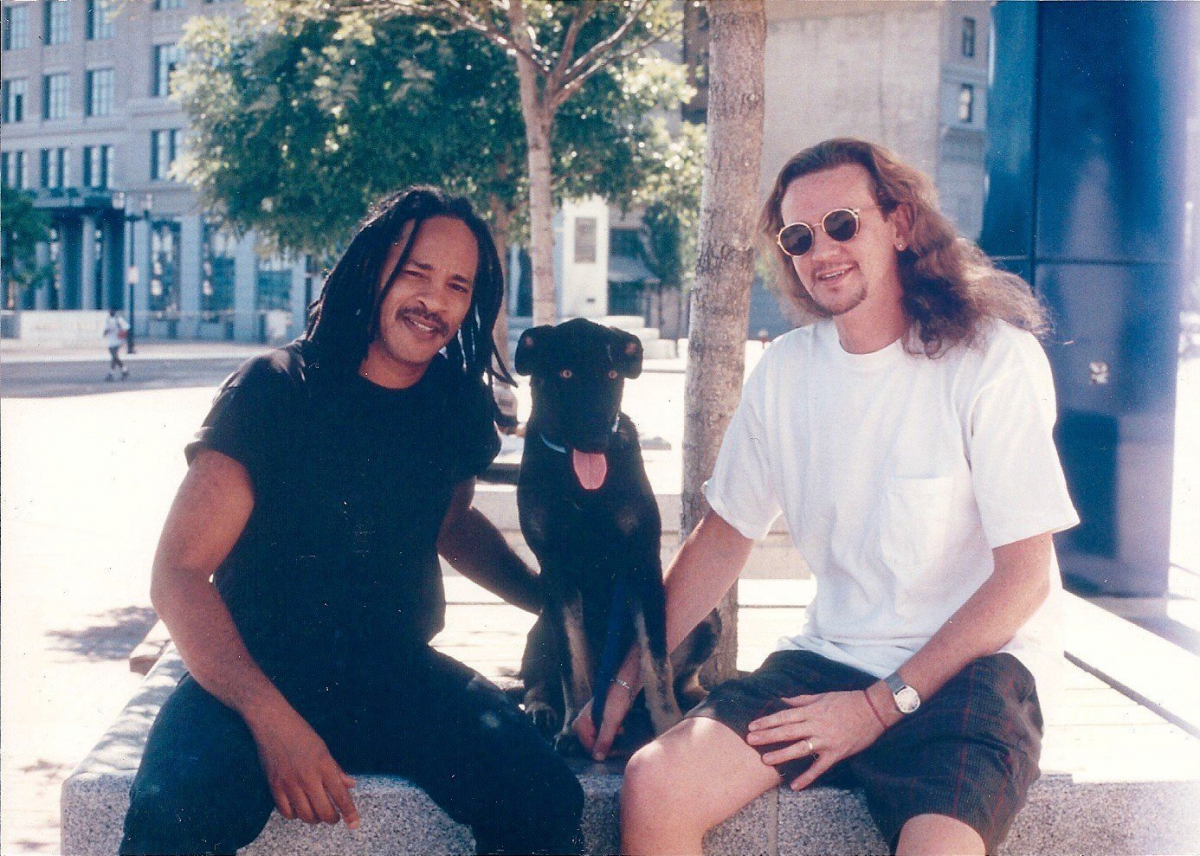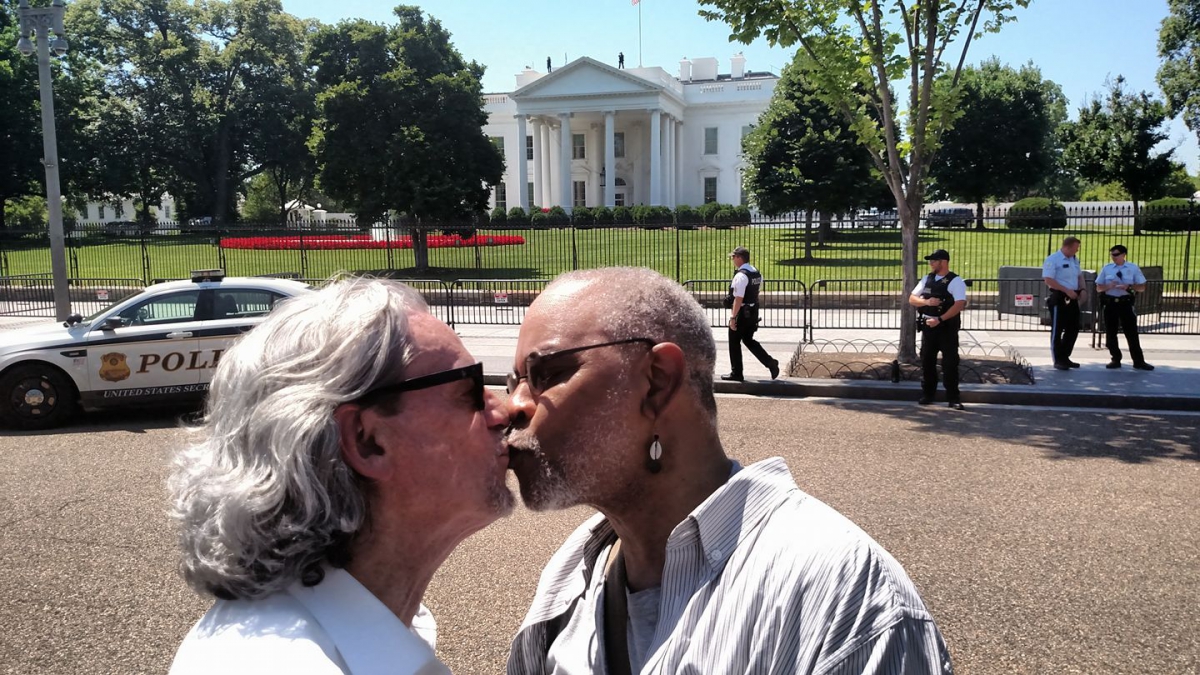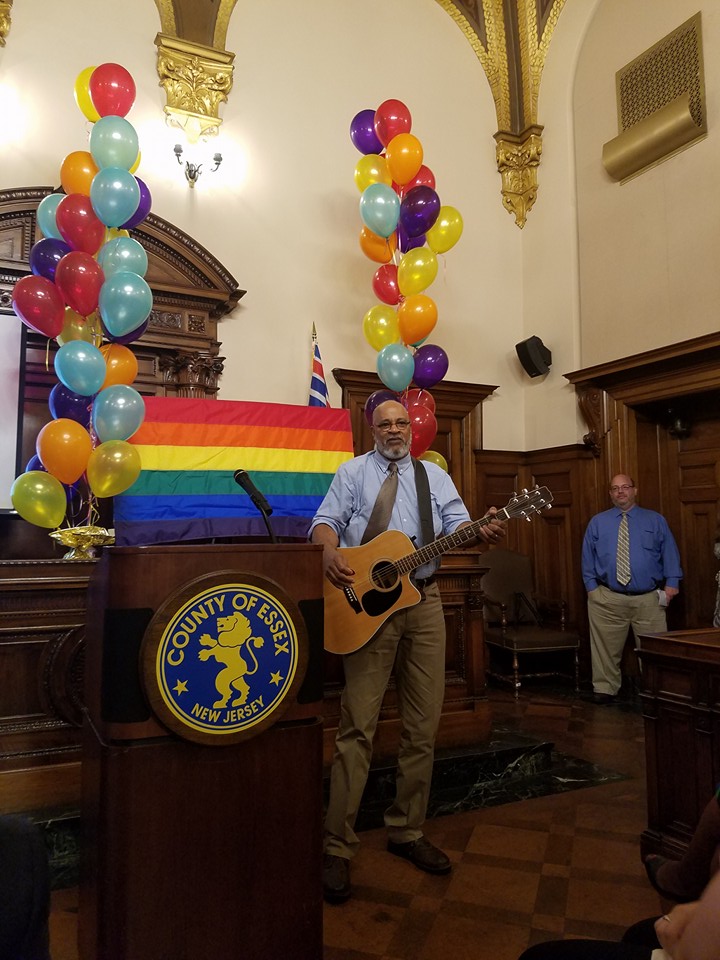 Gary Paul and Peter at the 1993 March on Washington, and again at the 2017 D.C. Equality March. Also together in the 90s, and Gary Paul in 2016.