John Calendo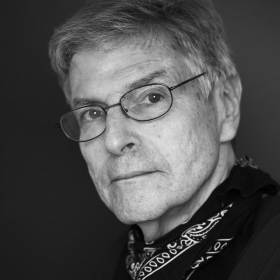 Interview Date(s):
Friday, November 27, 2020
Location:Online via Zoom
Transcript(s):

transcript
John Calendo (b. 1948) has led a rich, full life, in which Newark entered the picture late and in somewhat marginal fashion. Thus this oral history departs a bit from tradition and centers his experiences at Newark's Little Theatre and Cameo adult theaters rather than his full life story per se, though it touches on many aspects of his larger trajectory. 
John's biography captures some of the other notable elements: 
I graduated NYU in the spring of 1970. I joined Andy Warhol's Interview a year after college. I was brought out to Hollywood to work on a script, stayed there for awhile.  Moved to Chicago when I became an associate editor at OUI, which was Playboy's younger brother aimed at young men.  Then for the next 10 years I went all around America, courtesy of men's magazines… Penthouse, Esquire, Hustler, Drummer, Blueboy.  Sometimes as an editor, usually as a freelancer.  
Back in Hollywood, I became the executive editor of a very L.A. gay magazine called In Touch, which specialized in twinky trade and blond surferboys. Gay mags at the time were dour and humorless, lest anyone suspect the cowboys and clone boys were really just silly twits.  I made In Touch funny and full of an unabashed gay sensibility.  The mag, I'm proud to say, outsold its competition and I think of it as the only truly gay magazine at the time. (I can lend you issues if you're interested in the late 70s Hollywood gay aesthetic.)  
When the AIDS crisis began hitting my friends in the early 80s, I knew I needed a real job with a real salary and real healthcare.  A school friend of mine had become an administrator at NYU and gave me seasonal work in the adult education division, during the registration periods before semesters.  
Within two years I was hired to be the counterman. From there I became a secretary, then an administrator.  Unlike the magazine biz, where your work would be praised but you'd be fired anyway when a new executive editor took over and wanted to install his friends in your job, working for a university was a great experience.  If you were competent and intelligent and this was reflected in your work, you were promoted to a better job, one with more interesting work, better benefits, better salary.    
Eventually, after 9/11, adult education went through a dry patch, and I resigned.  Within a year, I began writing again for a webzine called Nightcharm, published with my friend Frederick. You can follow my current writing here: 
https://movieland.substack.com/