Michael Bronski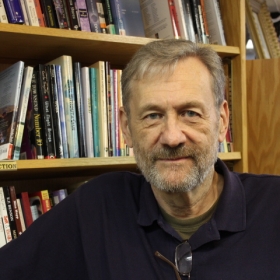 Interview Date(s):
Wednesday, May 2, 2018
Location:Newark, NJ
Transcript(s):

transcript
Michael Bronski is an independent scholar, journalist, and writer who has been involved in social justice movements since the 1960s. He has been active in gay liberation as a political organizer, writer, editor, publisher and theorist since 1969. He is the author of numerous books.
His book, A Queer History of the United States, won the 2011 Lambda Literary Award for Best Non-Fiction, as well as the 2011 American Library Association Stonewall Israel Fishman Award for Best Non-Fiction. "You Can Tell Just By Looking: And 20 Other Myths about LGBT Life and People" (coauthored with Ann Pellegrini and Michael Amico) and "Considering Hate: Violence, Goodness, and Justice in American Culture and Politics" (coauthored with Kay Whitlock) were both nominated for Lambda Literary awards.
In 1999, he won the Martin Duberman Fellowship from the Center for Lesbian and Gay Studies at City University of New York, and the prestigious Stonewall Award from the Anderson Foundation that same year. In 2017, he was awarded the Bill Whitehead Award for Lifetime Achievement from the Publishing Triangle. Past recipients include Audre Lorde, Adrienne Rich, Martin Duberman, Samuel R. Delany, Lillian Faderman, Alison Bechdel, and Jonathan Ned Katz. He recently published A Queer History of the United States for Young People. He is Professor of the Practice in Activism and Media in the Studies of Women, Gender and Sexuality at Harvard University.