Miriam Frank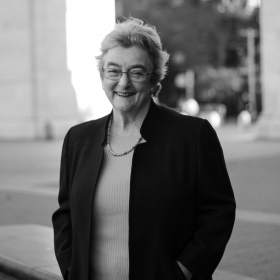 Interview Date(s):
Wednesday, November 11, 2015
Location:Rutgers University-Newark
Transcript(s):

transcript
Miriam Frank grew up in Newark during the 1950s. She retired from fulltime teaching at NYU in 2014 where she is currently Adjunct Professor of Humanities. She has also taught Labor History in union education programs in New York City and in Detroit, where she was a founder of Women's Studies at Wayne County Community College.   Miriam Frank's July 2015
interview
 by Steven Dansky is on 
OUTSPOKEN: Oral History from LGBTQ Pioneers
.