Peggie Miller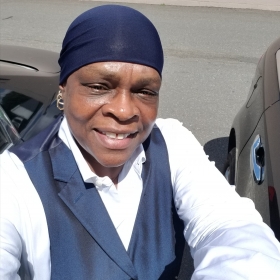 Interview Date(s):
Tuesday, March 7, 2017
Location:Rutgers University-Newark
Transcript(s):

transcript
My name is Peggie Miller. Living the majority of my life as a butch woman, I noticed how we tend to live in the shadows, usually among our own exclusively. Gay Men have been at the forefront of the Gay Liberation movement, honored in all types of media  & have been more or less accepted into the  mainstream of society for decades. Except for a few power lesbians, we the African American & other lesbians of color, particularly butch identified women tend to take a back seat. Until now! We are mothers, deacons, professionals, designers, artists, reverends, doctors, attorneys & more. But most of all we are human beings blessed by God, living & standing proud in our own truth.  We are The New Millennium Butch.
Peggie Miller created PMP Enterprise in 2000. She has made it the home of many entertainment events in the LGBT community such as the annual New Millennium Butch [NMB] Fashion Show. NMB provides Aggressive/Butch women (AG*s) with an opportunity to be celebrated for their unique expression & talent. The fashion show features local designers as well as performances by lesbian musicians and singers. This popular event has a wide appeal in both straight & gay communities and is always sold out in large capacity venues.
NMB, a collector's limited edition photo table book featuring the NMB Models was published & released August 2009. It was featured in Portraits, a 10-month art exhibit at Rutgers University also @ Butchnation Losangeles, CA.  NMB has received glowing reviews from Out in New Jersey magazine, the Yediot Acharonot newspaper in Israel, & is being sold thru out the U.S. and overseas in Amsterdam. A new photo table book is in the works featuring the NMB Models.
PMP Records produced the CD Diva Out of Bounds – Ms. Miche featuring singer, songwriter, musician & actor Miche Braden.  DeBonaire is a Temptation Style singing group made up of talented Butch/AG women. Formed over 10 years ago by Peggie Miller & Miche Braden, the group debuted at the very first NMB Fashion show in 2000. Peggie Miller was able to bring to life a dream fulfilled, the newly formed AG band DestiNation who made their debut at the July 2010 NMB Fashion Show. A winning combination, On the horizon are new recordings by all of the PMP artists.
More than entertainment, Peggie Miller gives back to the community thru her non-profit company 2The Next Level teaching computer skills. She is the co-chair of the New Beginnings choir & serves as a Trustee at Unity Fellowship Church New Brunswick. She is also Grand Chaplain & President of the Beta Chapter of Pi Lambda Pi fraternity. Pi Lambda Pi Incorporated is a Fraternity whose membership is comprised of the most refined, cultivated, dominant lesbian women that the Northeast region has to offer. It is a community service based organization founded upon the core principals of Respect, Loyalty and Trust.
Peggie Miller & PMP Enterprise acts as a beacon for young lesbians looking for positive role models giving them affirmation of their lifestyle and expression.
So there you have it my work and my story. And one last note I love My Suits / Funky Shoes and Hats.
Peace & Love.
---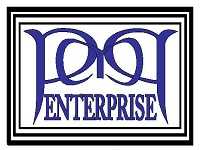 PMP Enterprise
was created by Peggie Miller in 2000. She saw the need to bring entertainment of the highest order to the forefront to those that may not have access to it. Her brainchild is the home of many known projects such as the annual event
The New Millennium Butch [NMB] Models & Fashion Show
now in its fourteen year, The New Millennium Butch is a cultural production which provides Aggressive/Butch women (AG's) from the lesbian community an opportunity to be celebrated for their unique expression. The show includes a fashion show, showcasing local designers as well as performances by local lesbian musicians and singers. Thru PMP Records, Peggie Miller also gives back to the community thru her non-profit computer training company
2The Next Level
. In 2009 a table book and calendar was created featuring the
NMB Models
.
Peggie Miller in 2013 received a certificate for completing a business course for entrepreneurs at Rising Tide and Brick City Development in Newark. Also in 2013 Peggie Miller and two other partners open a business called Diamondz N DA Ruff Café in Newark NJ. Look out for a higher presence of PMP Enterprise & Records in the coming years.