Perris Straughter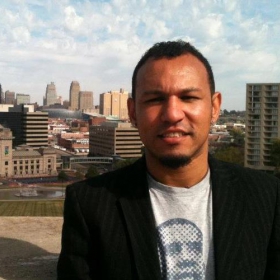 Interview Date(s):
Tuesday, April 19, 2016
Location:Jersey City, NJ
Transcript(s):

transcript
Perris Straughter
is the Director of Planning for Queens and Staten Island for the New York City Department of Housing Preservation and Development. He is charged with leading the planning activities related to affordable housing development and preservation for these boroughs, the City's two largest by land area. Previously he was Supervising Planner in the City of Newark, where he coordinated the development approvals process for the City. During his tenure in Newark Perris also managed a $20 million commercial revitalization program and served as the coordinator of Newark's mural program, overseeing the creation of 24 murals across the City. Perris is a leader in Newark's Lesbian, Gay, Bisexual, Transgender, and Questioning (LGBTQ) Community. He led a team in organizing Newark Gay Pride events for over five years and served as Chairperson of the Newark Mayor's LGBTQ Advisory Commission for two years. He was also a founding Board member of the Newark LGBTQ Community Center. Perris is originally from Southern California and after nearly 9 years in Newark now calls Brooklyn home.