Steven Malick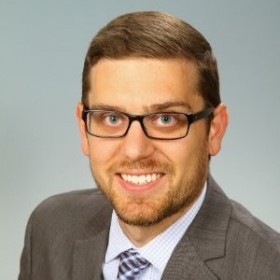 Interview Date(s):
Thursday, May 4, 2017
Location:Newark LGBTQ Community Center
Transcript(s):

transcript
Steven Malick serves as the secretary of the Board of Directors for the Newark LGBTQ Community Center. He previously volunteered with the Newark LGBTQ Concerns Advisory Commission and helped to organize the first ever town hall debate on issues relevant to the LGBTQ community. Steve is a resident of the City of Newark and has worked or lived in and around Newark for nearly a decade. Steve's professional background includes eight years in education as a former middle school math teacher and as a coach of new teachers. Steven currently works as research analyst for a public policy research firm based in New Jersey where his primary research interest relate to education and LGBTQ policy.