Venice Brown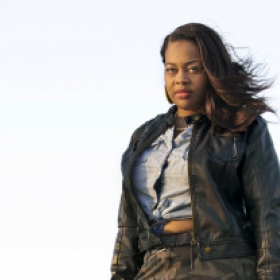 Interview Date(s):
Monday, October 12, 2015
Location:Rutgers University-Newark, Lesbian, Family, New Jersey Four, Out in the Night, Discrimination
Transcript(s):

transcript
Venice Brown
 earned her GED from Cape Fear Community College. She received her Cosmetology License from the College of Wilmington, North Carolina where she lives and works part-time at a hair salon and at Cape Fear College. She had a baby boy, Jasiah, who just turned four and co-parents with her girlfriend whom she has known since they were twelve years old. As Venice's mom says, "Venice would give you the shirt off her back, but do not disrespect her friends."
Venice has spoken at the University of California – San Diego for The Nicholas Papadopoulos Endowed Lecture in Gay & Lesbian Studies, the Malcolm X Library in San Diego, the Human Rights Watch Film Festival and she will be speaking at the University of North Carolina – Wilmington this fall.