Walter Newkirk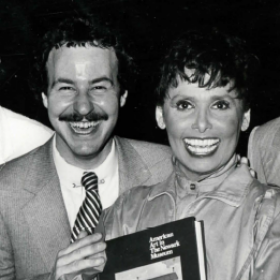 Interview Date(s):
Friday, June 1, 2018
Location:
Transcript(s):

transcript
Walter Newkirk owns Walter Newkirk Public Relations LLC. A graduate of Rutgers University in New Brunswick NJ, Mr. Newkirk was the first openly gay Arts Editor of
The Rutgers Daily Targum
, the daily newspaper on the New Brunswick campus from 1975-1976. As a college journalist he interviewed Pat Loud of the landmark PBS TV series
An American Family
, and the actor Divine for
The Rutgers Targum
.
Mr. Newkirk was the Project Director of the film lecture series
The Changing Stereotypes of Women Black and Gays in The Cinema
, sponsored by Rutgers University and The New Jersey Committee for The Humanities in 1977. Vito Russo's presentation
The Celluloid Closet
was part of this series, later to become a book and HBO film.
Walter Newkirk worked on publicity for the film
Roseland
with the Oscar winning director James Ivory and producer Ismael Merchant, prior to being a publicist for the Whole Theatre in Montclair, NJ, from 1978-1980 where Academy Award winning actress Olympia Dukakis was Artistic Director.
As Supervisor of Public Relations for the Newark Museum from 1980-1982, Mr. Newkirk coordinated a press conference with His Holiness the XIV Dalai Lama in relation to the Museum exhibit
TIBET: A Lost World
, and publicity projects with Lena Horne and Sheryl Lee Ralph to promote the Newark Black Film Festival.
As a partner with Newkirk/McDowell Public Relations, he did projects with the cast of the film Diner and actress Linda Blair. For Blackwood and Friends Public Relations, he coordinated PR for the orchestra leader Lester Lanin, and the magazines
Genre
and
The Advocate
.
As Director of Public Relations for the John Harms Center for the Arts in Englewood NJ - now Bergen PAC - Mr. Newkirk coordinated national print and television coverage to promote a reunion of
The Broadway Annies
with Andrea McArdle, Sarah Jessica Parker, Shelley Bruce, Allison Smith and Alyson Kirk and also worked on special events with Arlene Dahl, Charles Osgood, Eartha Kitt and Meredith Vieria.
For Planned Television Arts in New York City, a division of Ruder Finn, Walter Newkirk was a Senior Account Director and coordinated publicity for many authors including Tom Clancy, Daniel Silva, Martha Stewart, Joan Rivers, Buddy Ebsen, and Amy Tan. He was also the Director of Gay and Media Relations and did publicity for Michelangelo Signorile's book
Queer In America
and provided satellite TV services for AmFAR in conjunction with World AIDS Day 1996 when Elizabeth Taylor addressed the United Nations.
As an author, Mr. Newkirk's books include
memoraBEALEia
A Private Scrapbook about Edie Beale of Grey Gardens
(2008),
Letters of Little Edie Beale
(2009), and
The Secret Life of Walter Newkirk
(2014). The books are in the Harvard, Dartmouth and Rutgers University Libraries in additional to several other libraries nationwide. The books will be reissued in 2018 and 2019.
He provided research assistance for the Emmy award winning HBO film
Grey Gardens
starring Jessica Lange and Drew Barrymore. His CD
Little Edie Live! A Visit To Grey Gardens
is currently sold on amazon.com and has sold almost 10,000 copies.
Mr. Newkirk's audio interviews with Pat Loud and Craig Gilbert are now part of the collection of The Paley Center For Media in New York City. His archival materials from the Whole Theatre and the John Harms Center may be found in the New Jersey Historical Society.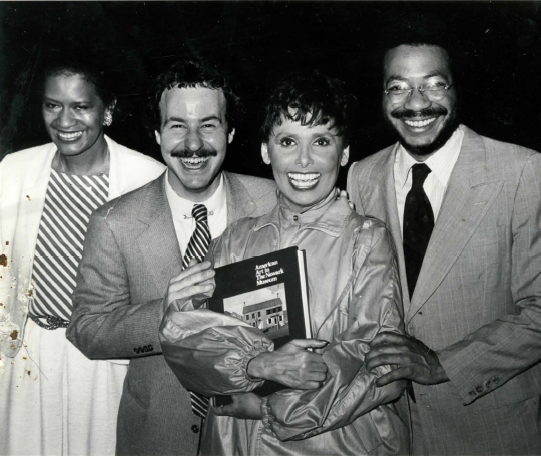 ​Walter Newkirk with Lena Horne in NYC during a photo shoot to promote the Newark Black Film Festival June 1982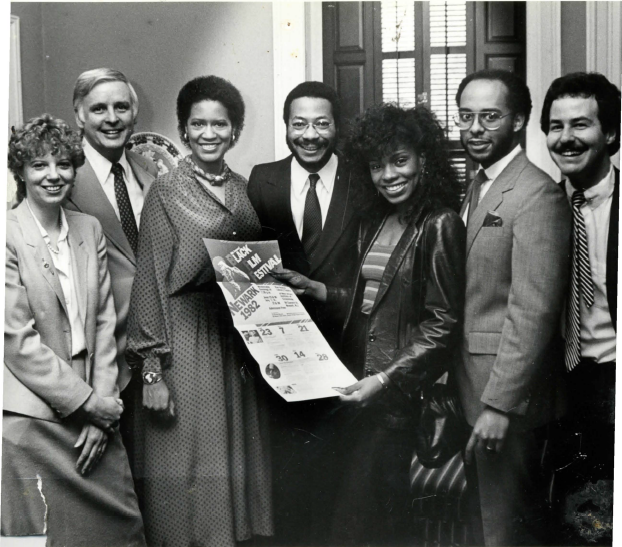 1982 Black Film Festival memories with Sheryl Lee Ralph, Lena Horne, and Clement Price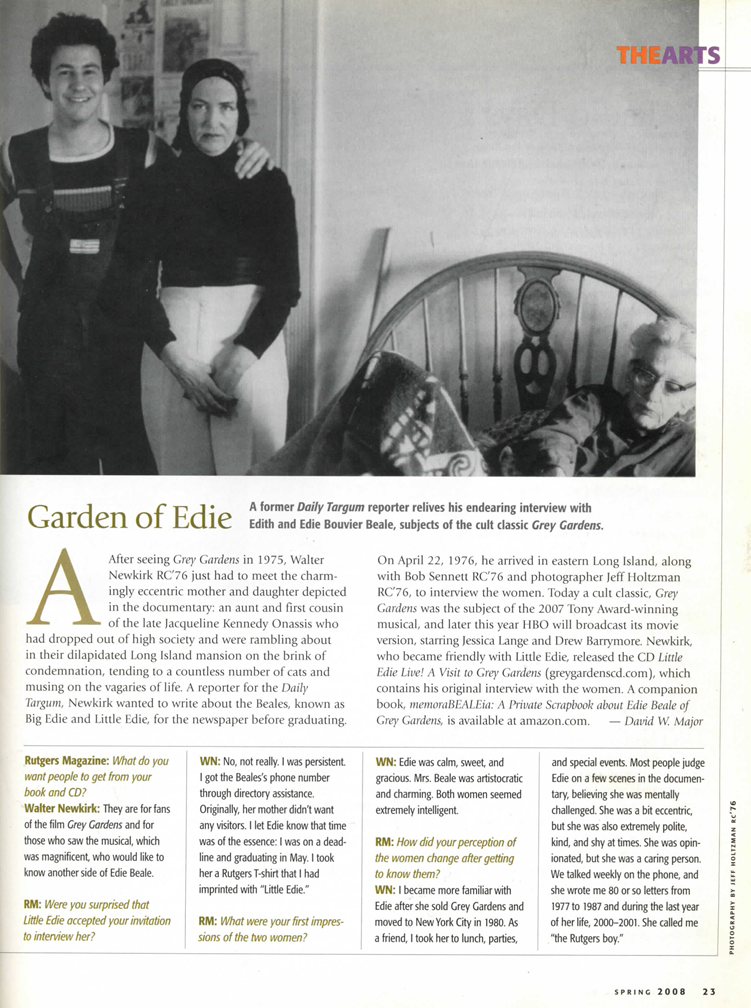 Links: