Angela Raine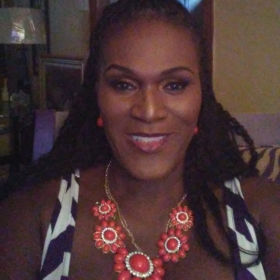 Interview Date(s):
Thursday, October 20, 2016
,
Tuesday, February 6, 2018
Location:Newark LGBTQ Community Center
Transcript(s):

transcript
,

transcript for interview 2
Angela Raine was born and raised in Newark, after her parents moved up from the South. The last of six children, she attended Central High School and worked in various agencies in Newark doing HIV prevention and establishing transgender support groups. She continues to do transgender outreach work, and volunteers at the Newark LGBTQ Community Center. Married to writer T.T. Wardell since 1998, she has published Newark's first transgender-owned and –edited magazine La'Raine since 2006.