Bob Cartwright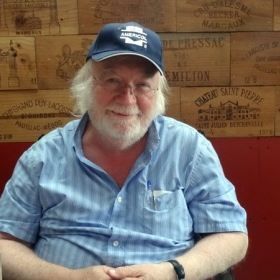 Interview Date(s):
Friday, October 28, 2016
Location:Rutgers University-Newark, NJ
Transcript(s):

transcript
Bob Cartwright's introduction to Newark was in 1966, when he entered NJIT, which was then called Newark College of Engineering. He became radicalized because of the anti-war movement and the Civil Rights Movement. Later he was recruited to a position with the Urban Institute at Essex County College and then worked as a community organizer.
 
As a straight man involved in the Newark left, he worked closely with several important figures in local LGBTQ history who are no longer with us, and so in this interview he recounts Raymond Proctor, Derek Winans, and Frank Hutchins.
 
As Bob recounts,
Ray was the head of the Urban Institute. His program trained me as a college teacher and subsidized my graduate education.
Derek was the chief organizer and fundraiser for the Ironbound Community Corporation in the early 1970s. I later did program development for the organization including creating the community organizing component of the organization.
Frank was the leader of the Newark Tenants Organization when I first began work as a community organizer, serving as a mentor for both myself and countless others including Cory Booker.
All three inspired my work of community activism.