Elizabeth Kaeton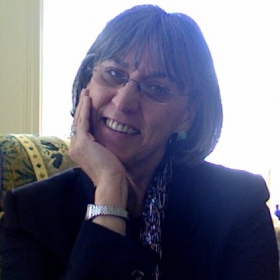 Interview Date(s):
Friday, October 4, 2019
Location:Rutgers University-Newark
Transcript(s):

transcript
The Reverend Dr. Elizabeth Kaeton first came to Newark in 1991 as Vicar of St. Barnabas Episcopal Church and Executive Director of St. Barnabas AIDS Resource Center. She also worked for Bishop Jack Spong as Canon Missioner to The Oasis, a ministry of the Diocese of Newark with LGBTQ people and their families. In 2008 she moved to Delaware but the City of Newark at her people will always hold a special place in her heart.