June Dowell-Burton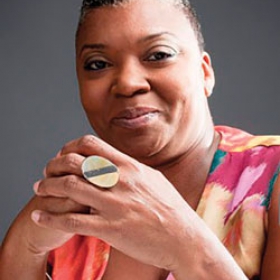 Interview Date(s):
Tuesday, December 1, 2015
Location:Rutgers University-Newark
Transcript(s):

transcript
June Dowell-Burton is the founder and an executive board member of Newark Gay Pride, Inc., a LGBT community-based, volunteer run organization that works to enhance LGBTQ life by producing an annual Gay Pride Week and facilitating programming in Newark, New Jersey. The organization was recognized by the White House in 2012 and recently celebrated its Decennial anniversary in 2015. June became an Essex County LGBTQ advisor in 2011, working primarily on identifying issues, providing recommendations and guiding strategy for the County Executive. In 2010, June was vetted and hired as 1 of 23 national LGBT Partnership Specialists for the U. S. Census Bureau, where she created and implemented a community engagement plan to engage and count same-sex couples in New Jersey. As social service coordinator, June plans, implements and manages resident social services in eight low-income buildings for RPM Development and is an adjunct professor at both Rutgers University and Essex County College.