Raymond Proctor (Family Interview)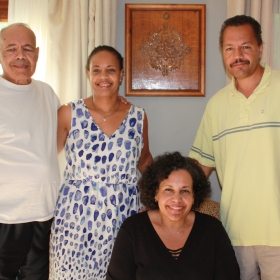 Interview Date(s):
Saturday, August 6, 2016
Location:Hillsborough, New Jersey
Transcript(s):

transcript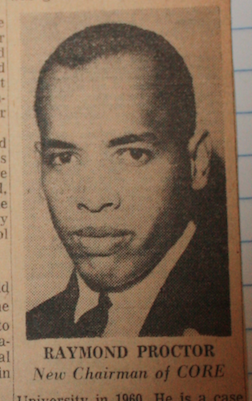 Raymond Proctor (1934-1988) was born in New Orleans, Louisiana, and after high school moved to New York City, following his brother Richard. After attending Seton Hall in northern New Jersey, he was drafted into the army, and spent 1954-56 traveling widely, including Germany, Morocco, and elsewhere. Returning to New Jersey, he worked for the Essex County Welfare Board and got involved in the African American civil rights movement, eventually becoming chairman of the Newark-Essex chapter of CORE (Congress of Racial Equality) in 1964, where along with Richard he led important activist efforts for black employment rights.
Leaving CORE and Essex County a year later, Ray traveled to Europe, though he eventually wound up teaching sociology and directing the Urban Institute Masters Program at Essex County College in Newark. Later jobs included both academic institutions such as the New School for Social Research and Columbia University and also the famous Studio 54, where he worked as business manager. Ray also taught and spoke extensively about metaphysics, which he considered his life's work. 
We at the Queer Newark Oral History Project became aware of Ray when we found his obituary, which listed no cause of death, in the records of the Newark Community Project for People with AIDS at Newark Public Library. On it, a handwritten note asked for donations to the group instead of flowers. Without Ray himself around to narrate his story, we located his brother, Richard Proctor, and Richard's three adult children, Angela Proctor Weaver, Deborah P. Carter, and Kevin Proctor. Together, they recall their brother and uncle's life and career, their perception of his struggles with his sexuality as a gay man, and his physical decline as he struggled with AIDS, which ultimately led to his death. While there is much about Raymond Proctor's private life and inner thoughts that will likely remain unknown, this rich oral history provides the most substantive account of an important figure who contributed to the black freedom struggle, AIDS activism, spirituality, and more.