Rejean (Tornado) Veal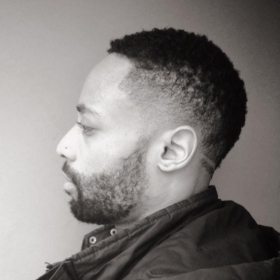 Interview Date(s):
Friday, December 11, 2015
Location:Rutgers University-Newark
Transcript(s):

transcript
Rejean "Tornado" Veal was born and raised in Newark, NJ. During his sophomore year in high school at Malcolm X Shabazz, he ventured into the world of voguing. Since then, he has built a career as a professional dancer and has become active on the ballroom scene. Veal has performed in a number of venues in the United States, including the Brooklyn Academy of Music and the Drawing Center in New York City. He has also toured abroad in countries like France, Russia, and China. Veal is a member of the House of Revlon.