Ulysses Dietz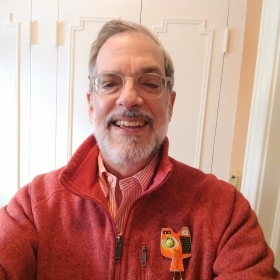 Interview Date(s):
Tuesday, August 14, 2018
Location:Rutgers University-Newark
Transcript(s):

Transcript
Ulysses Grant Dietz served as curator of Decorative Arts at The Newark Museum from 1980 until 2017, and was appointed Chief Curator in 2012. As the curator of 114 exhibitions covering all aspects of the decorative arts from colonial to contemporary, he studied and collected furniture, silver, base metals, glass, ceramics, textiles, and jewelry. He is particularly proud of his work on the Museum's National Historic Landmark Ballantine House, built in1885. The Ballantine House was reinterpreted between 1992 and 1994 with a groundbreaking installation called House & Home. 
 
Mr. Dietz is a great-great grandson of Ulysses and Julia Grant. His is a trustee of the Ulysses S. Grant Presidential Library at Mississippi State University. He has lived with his husband Gary in Maplewood, NJ for over 40 years.