Yvonne Hernandez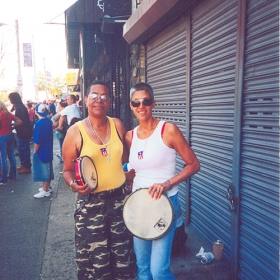 Interview Date(s):
Thursday, May 29, 2014
Location:Rutgers University-Newark
Transcript(s):

Transcript
Native born. Yvonne Hernandez is an actress, director and writer. Her plays have been produced and performed at The Manhattan Repertory Theatre and The Elektra Theatre in Times Square. She has written a book titled,
Queer Monologues & Short Plays
. The monologues and plays from her book made its debut at Alchemical Studio in the Upper Village in New York City. She is now working on her first novel. She performs at the annual Shakespeare's Sonnet Slam at The Namburg Bandshell in Central Park and she has a passion for ballroom dancing. Tango anyone?