Julio Roman
Interview Date(s):
Sunday, May 14, 2017
Location:Project WOW
Transcript(s):

transcript
At the age of sixteen, Safe Space Expert and LGBTQIA+ Rights Advocate,
Julio C. Roman
, accepted his calling in LGBTQIA+ activism and safe space design.
Julio has dedicated over twenty-two years to creating LGBTQIA+ safe spaces and advancing the health equality and social justice initiatives of Black and Brown Lesbian, Gay, Bisexual, and Transgender communities, and other marginalized communities affected by HIV/AIDS and its related health, social, and economic disparities.
His experience lies extensively in Safe Space Design, HIV Prevention and Harm Reduction Programming, Community Engagement, LGBTQIA+ Advocacy, Leadership Development, and LGBTQIA+ Organizational Development. He has a passion for mentoring, building highly effective teams, and working with other amazing change agents in and outside of the LGBTQIA+ social movement. He champions the idea that "highly effective leaders, coupled with highly engaging and inspirational LGBTQIA+ Empowerment Centers and safe spaces, save lives and create other leaders." 
Julio is a founding member and co-founder of two LGBTQIA+ centers in the city of Newark. He often presents and publishes his public health findings on local, state, and national levels. He has been honored to represent the LGBTQIA+ community on Capitol Hill DC, State Department DC, World Monetary Fund DC, and the United Nations NYC. And continues to be featured in Insider NJ's "Out 100: The LGBT Power List" for his leadership in community organizing and HIV/AIDS work. 
He currently serves on the Board of Directors at ARK of Freedom Alliance, a national anti-human trafficking organization, and proudly serves as an LGBTQIA+ Commissioner for Newark, New Jersey. He continues to work with LGBTQIA+ organizations nationally. 
Julio resides in Newark with his partner and two four-legged children, the Duke and Duchess of Forest Hills. 
For the latest information, or to contact Julio, please visit
 www.juliocroman.com
.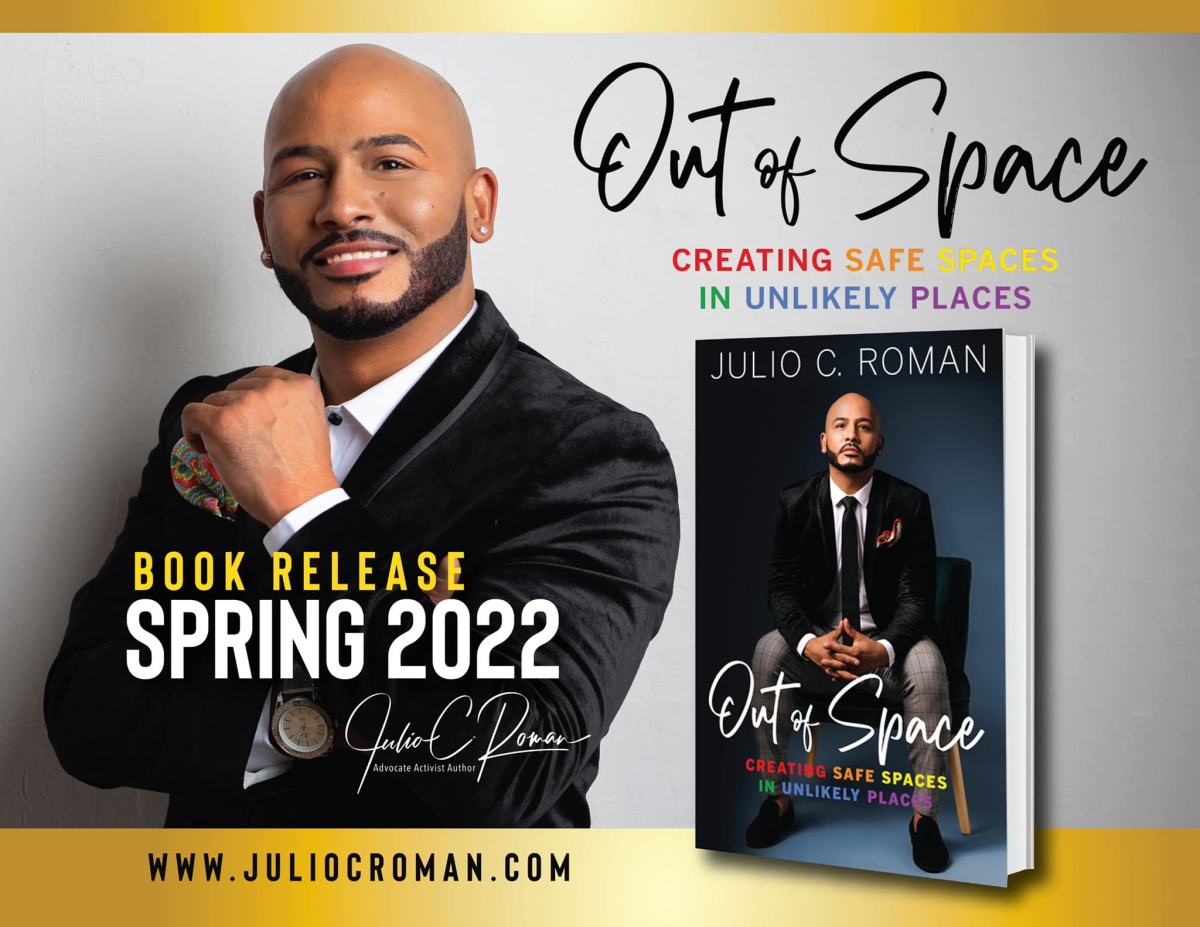 More photos: